Set the tone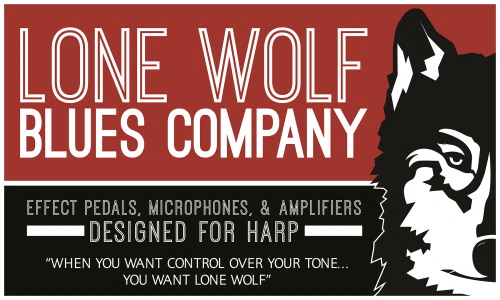 We are delighted to welcome event sponsor Lone Wolf Blues Company, makers of harmonica effects pedals, Harp Train amplifiers, and the wonderful Jason Ricci Signature Microphone.
Visit the Lone Wolf Blues Company here and start playing with the best Lone Wolf Blues Harmonica Pedals.
Check out the video review of their excellent Harp Train 10 Tube Amp and also Ronnie Shellist's review of their Harp Attack and Little Red Di Box. When you want control over your tone, you want Lone Wolf.