Sunday 9th February, 2.00pm-5.00pm (Auditorium)
We are thrilled welcome the Jam Dang Doodle house band back to the main auditorium for an afternoon of electric blues. Players of all ability are welcome.
Tell Automatic Slim
In previous years we crossed the border into Brighton to catch these guys; always a risky business. But with criminal convictions lifted, jail-time served, and visas stamped, our favourite blues rascals are coming to us.
Tell Fats and Washboard Sam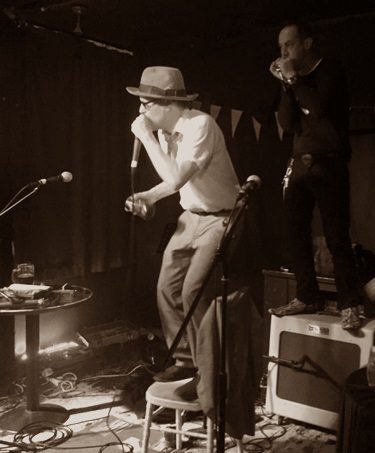 You now have every reason to spend a full weekend by the sea, indulging in more fun than Ken Dodd at a trout tickling contest. That's a weekend of non-stop harmonica happiness.
Just shake it Boxcar Joe
Jam participants can also visit our free Trade Expo, which is in the Cellar Bar and Upstairs room. Trade exhibitors include specialist amp manufacturers, harmonica mic experts and harmonica accessory providers.
Tips Jar
The afternoon jam is a free event, however we would ask you to show your appreciation to the house band by contributing to the tips jar.
Turn up. Dig it. Tell ALL your friends – and bring your Nan!