Harmikapedia… the HBTS story so far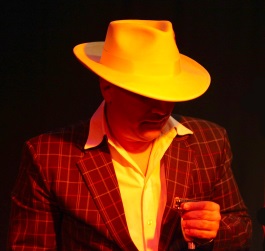 Harpin' By The Sea was the brainchild of Stuart McKay, James Aldcroft and Richard Taylor. A spin-off from the informal Brighton Harmonica Collective, its concept was simple and genuine. The team felt compelled to launch a forum and festival to celebrate their instrument. Inexplicably, Brighton & Hove had an abundance of harmonica players. It was a question of when everyone could be brought together.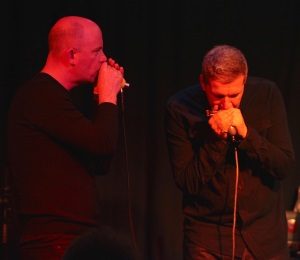 Pooling its collective expertise, the team's planning took shape, but the project remained nameless. Harpin' By The Sea was duly suggested – a twist on Brighton's wish you were here saucy postcard heritage. The new project was launched on Saturday 5th February 2011 at The Brunswick, Hove, incorporating local performers and a handful of helpers. The festivities were a huge success and there were immediate requests to do it all again. A brand new music event had been fledged.
The repeat event took place in February 2012. With some refinements and another sell-out programme, once again an encore was demanded. At this point, James decided to commit his energies to his young family and business commitments, leaving Stuart and Richard at the helm.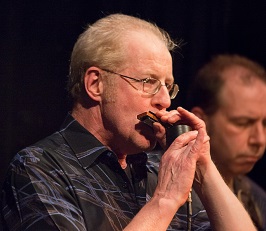 Resolved to giving it a third go, the new Co-Producers considered ways of embellishing the programme. Richard suggested recruiting a special guest to deliver a masterclass and headline the evening show, whereupon Stuart popped the question to Steve Baker, Hohner's chief harmonica consultant in Germany. Steve obligingly flew in from Hamburg and 2013 piloted a new framework for future productions.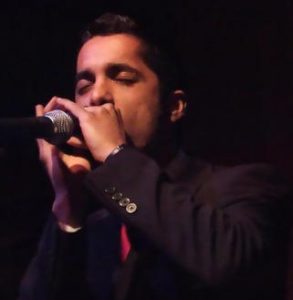 By 2014 it was clear that HBTS was a much-anticipated annual event. To avoid stagnation however, Richard recommended theming further Festivals by fostering a specific musical style and premiering guest artists who excelled in the genre. The magic of Chicago blues set the ball rolling, and a vibrant new talent was flown in from San Jose. Bringing humour, charm and a growing reputation as a skilled exponent of the Little Walter style, Aki Kumar debuted in the UK.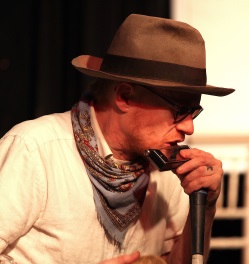 From this point on, the odyssey has included Latin Harp, Looping and Beatbox Harp, Cajun & Swamp Harp, Pre-War Acoustic Harp, and Super-Buskers. And HBTS has enjoyed continued success and sell-out crowds in the company of many top line performers. Joe Filisko, Son of Dave, Lee Sankey, Lonesome Dave Ferguson, Jerome Godboo, Rory McLeod, Victor Puertas, Adam Burney, Fede Vaz, Marcos Coll, Will Wilde and Steve Weston have all graced the Festival stage.
Sadly after the 2020 event, Stuart McKay decided to step down from frontline duties in preference of a less stressful lifestyle, leaving Richard Taylor with some big decisions to make. The future of the event was already in peril, but the arrival of the Covid-19 pandemic threatened to draw a permanent veil over proceedings. In the spirit of resilience, Richard recruited a new production team with a view to delivering HBTS online and into its second decade. Enter Russ Turner, Ben Reese, Matthew Edwards, Paul Gillings and Trevor Yeo.
With the benefit of Zoom and YouTube an online event presented an opportunity to gather together all the event's past guest artists together for a lap of honour. It also meant the event could go global. And this is where we bring things up to date. From a local one-day get together, to a celebrated weekend event featuring international guests, HBTS has entered the internet age and a worldwide audience.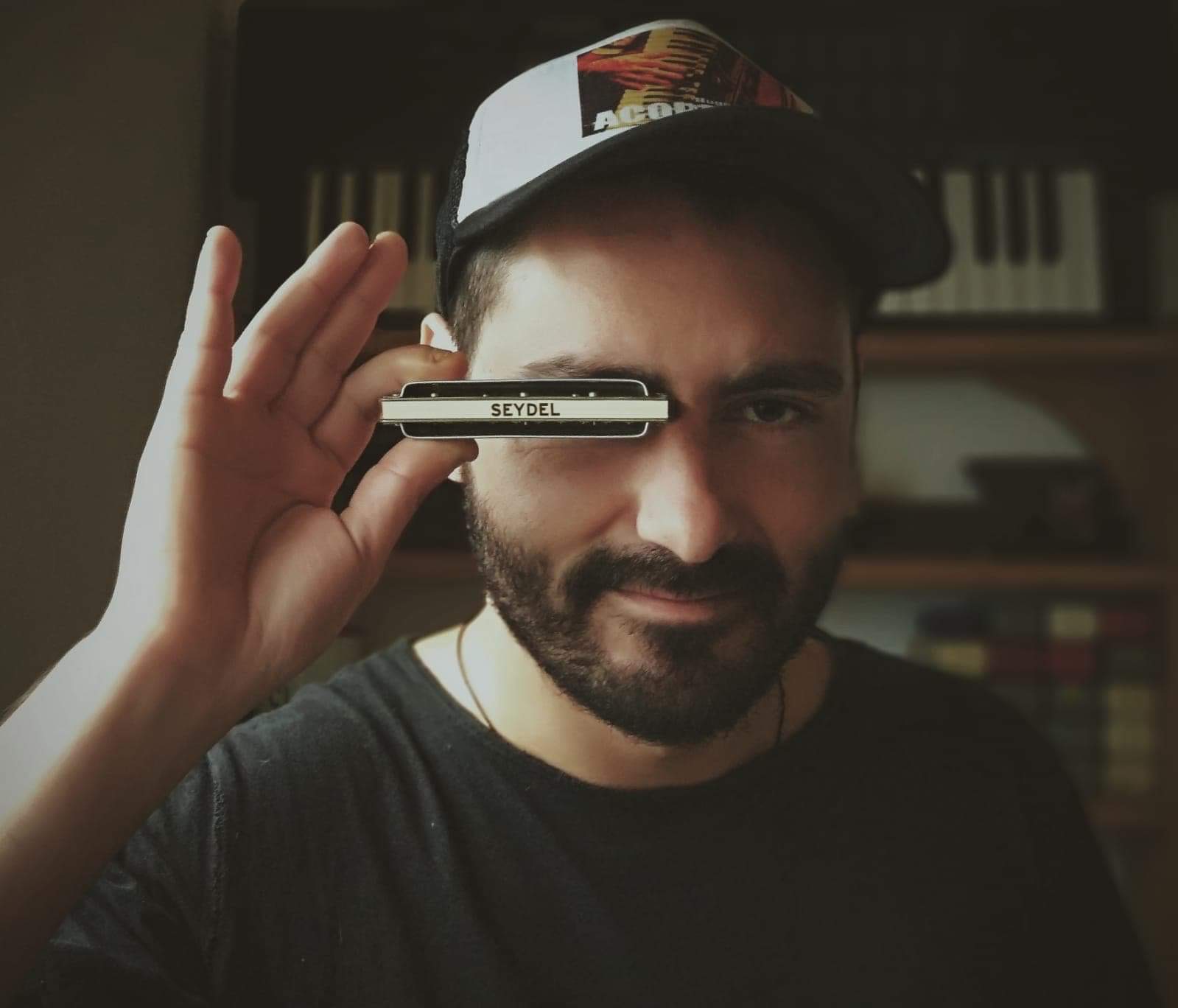 HBTS remains a pillar of the international harmonica calendar. It also supports the Wishing Well Music charity, bringing music therapy to the bedside of children in critical care. It has even been featured on BBC Radio 4 and the Paul Jones BBC Radio 2 blues show. Upholding its insubordinate slogan, A Breath Of Fresh Air, HBTS strives to showcase emerging and diverse harmonica talent for the harmonica community.
On behalf of everyone involved, without whom we'd all be at home watching Britain's Strictly A Bake-Off Celebrity Voice Get Me Fired On Ice, we hope you enjoy this year's event and we look forward to celebrating the harmonica with you for many years to come. 
Turn up. Dig it. Tell all your friends!