Junior Harmonica Workshop Sun 5th Feb – 10:00am Registration / Workshop 10:30am-1:00pm 
Whether you're a complete beginner or an experienced player, this is your chance to enjoy two hours of musical fun with Richard Taylor and his Harp Academy team.
Richard is recognised as one of the best children's harmonica educators in the business, and Harp Academy is the leading schools harmonica service provider in the UK.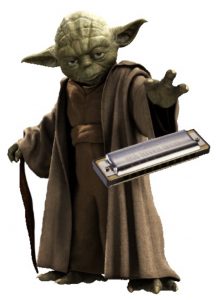 Tickets please
£10.00 per advance / £12.50 per child on the day.
Ticket includes a free starter harmonica for that need and a goody back to keep. Tickets are available here. Simply scroll down to the Children's Workshop section.
WORKSHOPS PROGRAMME
Our sessions starts with an ice breaker, warm ups and breathing exercises. We move on to inhaling and exhaling through the harmonica and how to hold it. Next up, some simple sequences including arpeggios and major scale. We then start work on our performance pieces, including the Play Harmonica song, Hänschen Klein, Wimoweh, and When The Saints Go Marching In.
Safety and security
Every child must be accompanied by an adult family member or adult carer known to them, who should remain on site at all times. Our workshop will be overseen by Richard Taylor, Festival Co-Producer and Managing Director of Harp Academy. Providing weekly harmonica sessions in Sussex schools, Richard is DBS checked, insured, and safeguarding and first aid trained.
What should we bring?
A 10 hole or 4 hole harmonica in the key of C. Please bring a snack and juice/water for our break. Ensure your name is clearly marked on everything to avoid any mishaps.
What if we don't have a harmonica?
Book a ticket and come along anyway – we'll provide one!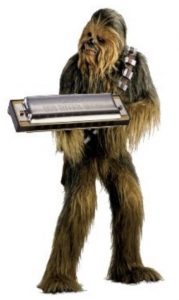 Filming & Photography
We reserve the right to take representative video footage and some still photography of this event for future publicity purposes. Any such publicity material will be for Harp Academy and Harpin' By The Sea purposes only, and will not be shared with, or sold to, any third parties.
We will assume from your participation and attendance that you are happy for us to do so. If this is not the case, please contact Harp Academy's Managing Director and Event Producer, Richard Taylor.
Event sponsors
Our Junior Workshop is generously sponsored by HarmonicaUK, Sutherland Trading (Hohner UK), Harp Academy and The Brunswick.