It's show time!
Until new year's day, show tickets are available as part of our workshop & show package only. This is to guarantee daytime workshop attendees first option on evening tickets. Show tickets are on general release from 2nd January.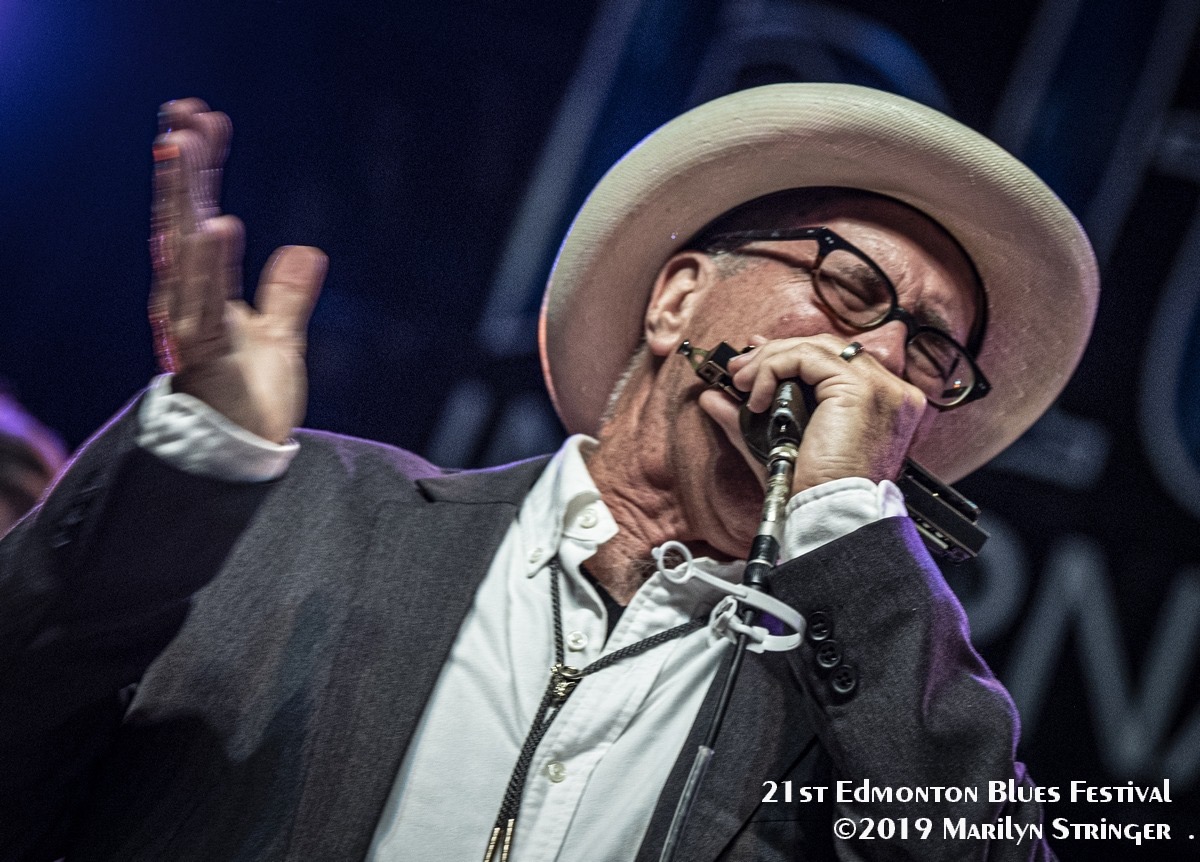 Mark Hummel
Mark Hummel started playing harmonica in 1970 and is considered to be one of the premier blues harmonica players of his generation. Since 1985 he has made over thirty recordings, including the Grammy nominated release Remembering Little Walter.
Mark Hummel's Blues Harmonica Blowout™ started in 1991. It has featured every major legend on blues harp and almost every player of note on the instrument – a veritable who's who of top players.
Hummel is a road warrior and a blues survivor. He has crafted his own trademark harmonica sound, combining a subtle blend of tone, phrasing, attack and a strong sense of swing. He enjoys a solid reputation around the US and Europe, and is a must for any harmonica fan.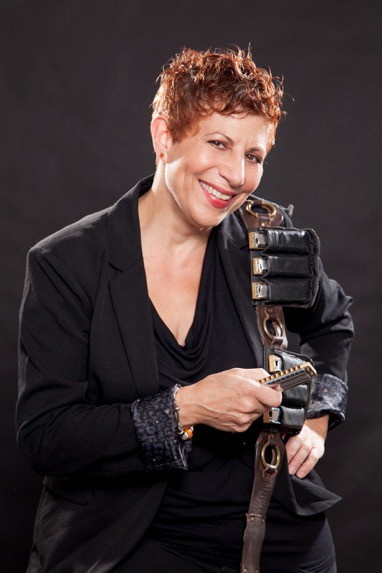 Kat Baloun
Kat Baloun's mother was a classical pianist and organist, and directed the church choir where Kat and her father sang. Kat started on the piano at an early age, followed by violin, then, at the age of thirteen, she picked up the harmonica.
At that time there a new genre of blues music was emerging, along with the old, that had a heavy influence on her playing.  Kat eventually moved to San Francisco where she met other musicians who encouraged her playing. She duly joined the Elmer Lee Thomas Delta Acoustic Band as harp player, before taking up vocal duties.
In 1994 Kat moved to Berlin and put her own band together with Nina T.Davis, The Alleycats. Most recently Kat works as a duo called Ladies First with Hattie St. John. Their program consists of an acoustic-folk-blues-jazz formulation.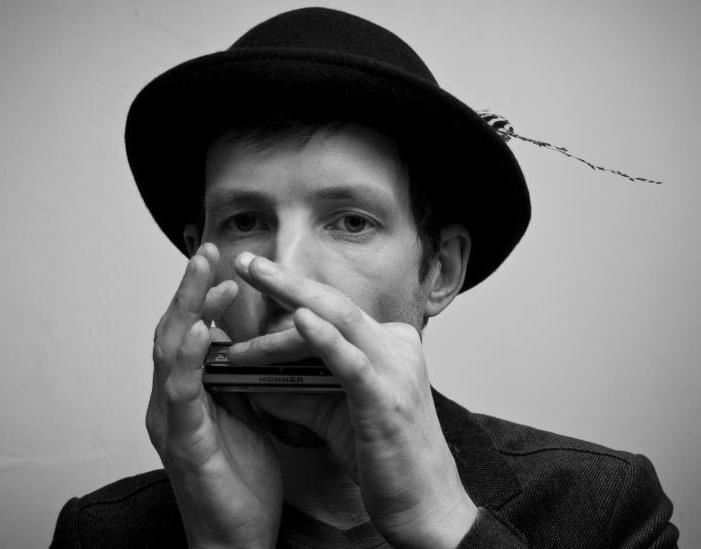 Ed Hopwood
Ed Hopwood is a One-Man Band and music tutor based in London. He brings together multi-instrumental skills to forge a sound that's grounded in roots music with a style all of his own; taking elements of Blues, Zydeco, Old-Time & Bluegrass and weaving them into a highly original live show sometimes playing five instruments at once.
Ed's performances are in demand and he's warmed up for John Cooper Clarke at Festival No.6, appeared at Shambala Festival, Port Eliot and Celtic Connections, as well as London's Festival Of The One Man Band featuring alongside artists such as Son of Dave and Blues legend Big Joe Louis.
My Lords, Ladies and Gentlemen
Our evening performance takes place in The Brunswick's main auditorium. Doors open at 7.15pm, and the show commences at 7.30pm. There will be short intervals between acts and our programme finishes at 11.00pm.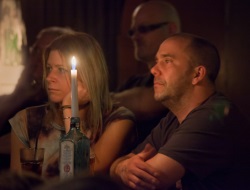 Seating
Please be aware that seating is limited and cannot be reserved. Please arrive early if you need seats. Standing room and WCs are at the rear of the auditorium.
A little bit of hush
We would ask all guests to refrain from conversation while the show is in progress, as this is discourteous to our performers and prevents others from enjoying the show. Anyone persisting in voluble conversation during our performance will be asked to leave the auditorium.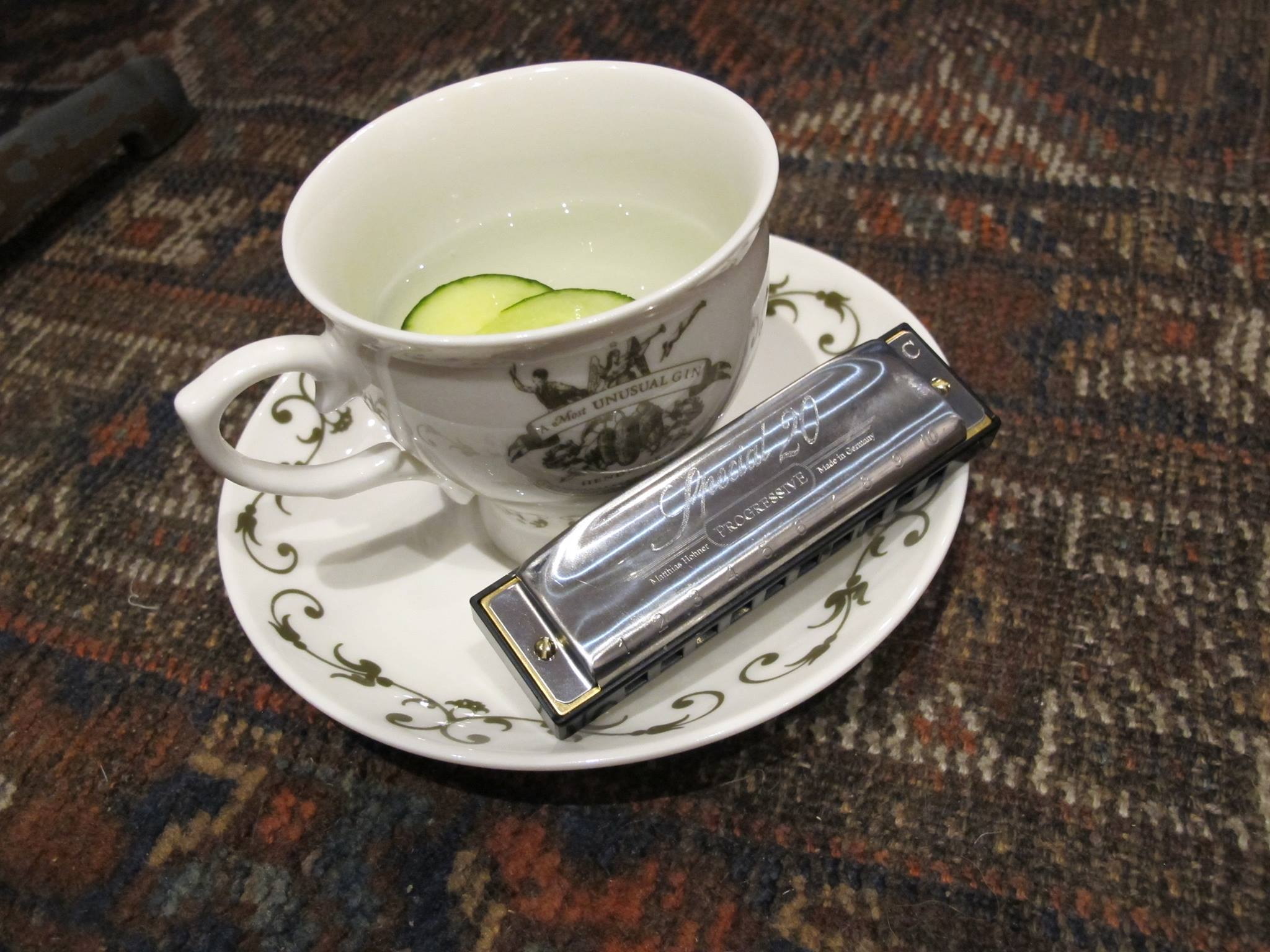 Food and drink
Drinks are permitted in the auditorium, but please restrict your movement to breaks between songs. Food is not permitted in the auditorium during the evening show.
Age restriction
We regret that visitors under 18 years, accompanied or otherwise, are not permitted in our evening performance.