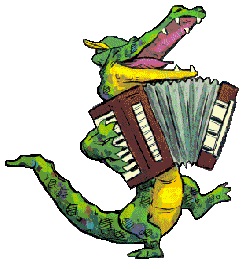 CAJUN, ZYDECO AND LOOZIAN' HARPIN'
In 2017, HBTS headed way down South to the Cajun Triangle. That's the geographical term rather than a dalliance with percussion. And with a close eye on our nearest cousin, the Cajun Squeeze Box (or Melodeon)
, focus was on the unique flavour of music that emanates from the Bayou State.
Our special guests were Jerome Godboo from Toronto, and Whiskey River from the Welsh Marches. As support, we also invited The Blackjacks to light the evening's musical fuse. HBTS7 was completely sold out in advance.
2017 Roll of Honour
Jerome Godboo
Whiskey River
The Blackjacks