LATIN HARPIN'
In 2019 HBTS investigated the fantastic rhythms that make rhythm and blues. The idea had been lurking by way of Bo Diddley's popular clave beat, and rumba blues that have been enjoyed by UK fans, even before Fleetwood Mac served up their incredible Rollin' Man and Black Magic Woman tracks.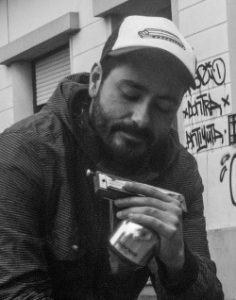 A quiet moment internet surfing at home brought up a short clip of mind-boggling Latin harp from, of all places, Montevideo, Uruguay. Funny how these things happen. The artist was Fede Vaz and the vibe was amazing. Emails and messages followed and the Latin Extravaganza began to take shape.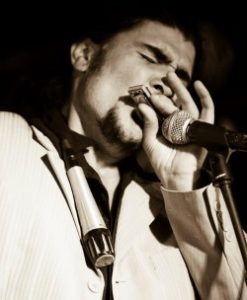 Another internet moment revealed the talents and immense showmanship of Marcos Coll, originally from Spain, now resident in Berlin and a Hohner endorsee. Marcos is a master of blues with that special Latin edge, as well as pure Latin repertoire. Further email exchanges cemented the second part of the plan, which was eventually completed with the recruitment of in-house favourites, The Blackjacks, fronted by Richard Taylor.
We now had our house red, old world Rioja, and new world Malbec, and the scene was set for one of the most memorable shows HBTS has ever produced. For this reason, we are delighted to show you the complete, spellbinding, set from Fede Vaz and Paul Richards.
2019 Roll of Honour
Marco Coll & The Blackjacks
Fede Vaz and Paul Richards
Richard Taylor & The Blackjacks