Blowing The Family Jewels
Saturday 4th Feb 2023, 2.30-3.45pm (Auditorium)
Join Joff Watkins for a deconstruction of William Clarke's 3rd position blues harp masterpiece Blowing The Family Jewels. Tabs and Scores will be provided. Participants should bring a 10 hole diatonic harmonica in the key of G Major.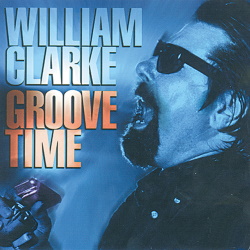 Key skills will include 3rd position blues scale, diaphragmatic breathing for tone, octaving and interval playing, hybrid embouchure technique, riff building and swing timing.
Joff Watkins is leader of the fantastic Jimmy Regal & The Royals. and harmonica workshop leader at Morley College in London.