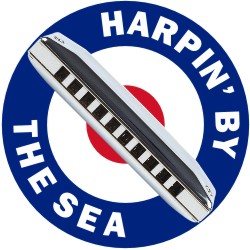 How did we do?
Harpin' By The Sea's production team has spent many months preparing our first online event. The work has been undertaken voluntarily, through a shared passion for the harmonica.
Please click here to share your feedback with us
Thanks to our festival sponsors and the internet, we find ourselves in the unlikely position of creating a free online event and bringing together a very special global community.
At this time of pandemic, when we all need to feel connected and we hope our efforts have helped. It's impossible to say whether we will be in the same situation a year hence, but rest assured we are committed to our mission of celebrating the harmonica annually.
Your feedback will help us continue the fun and innovation that began with our first festival in 2011. Here's to the next ten years of Harpin'  By The Sea and thank you.