Sat 4th Sept, 5:30-7:00pm (Cellar Bar)
After a full day of workshops, what better way to put your new found skills to the test than a jam session?
Let the four winds blow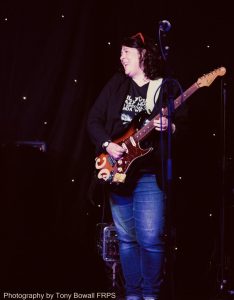 Hosted by Louise Maggs and Stuart McKay from 'Southern Slamdoor Band', everyone is welcome to take part or simply relax and listen in.
We're unplugged…
Please note this is an acoustic session. Our electric blues jam is on Sunday afternoon.
Participants should add their name, song and song key to our Jam Roster during the day. Depending on numbers, our host will invite additional entrants to play on a first come, first served basis.
If you don't have a particular song, come along anyway. There will be enough rounds of 12 bars for everybody!
Turn up. Dig it. Give it a go.