Let the four winds blow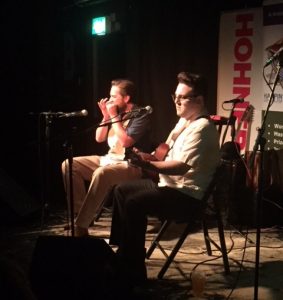 Each year HBTS runs an early evening Jam Session in the main auditorium from 5:30pm – 6:30pm. Hosted by one of our versatile and talented guitar compadres, everyone is welcome to take part or relax and listen in.
Participants should add their name, song and song key to our Jam Roster during the day. Depending on numbers, our host will invite additional entrants to play on a first come, first served basis.
If you don't have a particular song, come along anyway. There will be time for a few rounds of 12 bars, so don't be shy!