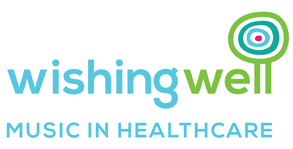 Share the love with those less fortunate
To celebrate our 10th Anniversary, John Cook, our favourite harmonica technician is very generously donating his time and resources to create a unique customised Hohner harmonica, with solid silver cover plates, which we will raffle for charity.
The harmonica's engine is a customised Hohner Marine Band Deluxe. The cover plates themselves will be hallmarked and hand engraved with our anniversary year, our guest artists' names, and a blank panel where the harmonica recipient's name can be added.
In terms of materials and the man hours involved in building, customising and engraving the harmonica, John estimates its value to be in the region of £400.00. With its unique status and sentimental value however, it will be worth much more than this. John is also planning for our guest artists to sign his original engraving sketch to go with the harp.
Here's John himself to tell you more… 
Please dig deep and help music do its magic
John's unique silver harmonica will be raffled, to raise money for the Wishing Well. Tickets will be £1.00 each and event participants can buy as many tickets as they like.
You can click here, or the Wishing Well logo at the top of this post to learn more about the phenomenal work they do for children and others in critical care.
Managing Director, Jo White, will join us at HBTS10 on 8th Feb 2020, to draw the winning ticket. Here she is explaining more about Wishing Well. Please take a quiet moment to listen and reflect.
Follow the blog
You can follow John Cook's progress here and on our Facebook page, as he creates this wonderful, hand-crafted instrument. Good luck and thank you for your support.