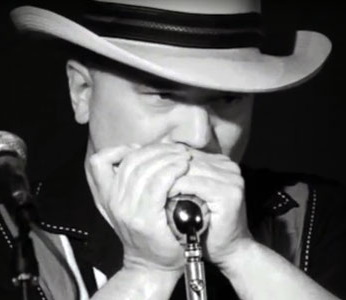 Dear Harpin' By The Sea fans…
After 11 years of uninterrupted service to the worldwide harmonica community, Harpin' By The Sea will be taking a break for Feb 2022. We had intended resuming our live event, but this always came with the risk of a Covid-19 resurgence. This is now proving to be the case and it compromises our primary plan to fly in top-line international harmonica performers and instructors.
The first alternative would be to run an online event, as in 2021. The problem here however is the widespread expectation to eclipse last year's ground-breaking broadcast on a technical level. With every ounce of due respect, we'd also want to avoid duplicating the presentation of guest artists who have had the benefit of several similar events in recent months. The essence of Harpin' By The Sea has always been to avoid running with the pack and to break new ground. Judging by recent online attendance statistics, 'screen fatigue' appears to have set in.
The second alternative was to focus on homegrown UK talent, running a localised live event with simultaneous live stream. Less pressure in one respect, but having worked through the technical requirements, it's clear we'd need to recruit, train and manage a second team to steer the live stream, while the first team ran the live schedule. Something we're fully capable of doing, however we've run out of time and cannot guarantee a smooth enough service delivery of this magnitude for 2022.
We are committed to returning in 2023 and wish the worldwide harmonica community all the very best in music making until then. Thank you for your support and understanding.
Richard Taylor, Producer.