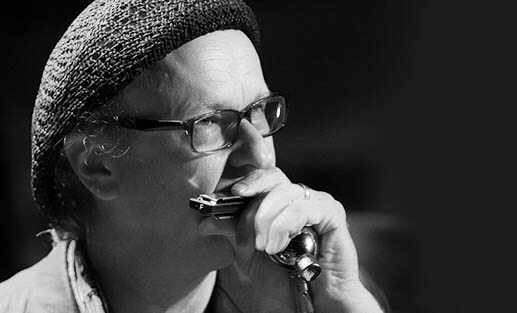 Presentation
Joe will be appearing at HBTS 2021 on Sunday 7th Feb at 20.30 (UK time) and will be entertaining us with his popular solo harmonica performance.
Biog
Revered as a master player, teacher, custom harmonica pioneer, researcher and historian, Joe Filisko is arguably the world's foremost authority on many aspects of the diatonic harmonica and a key figure in today's harmonica scene. Over the past 20 years he has had a tremendous influence on the developments in all aspects of the culture of the instrument.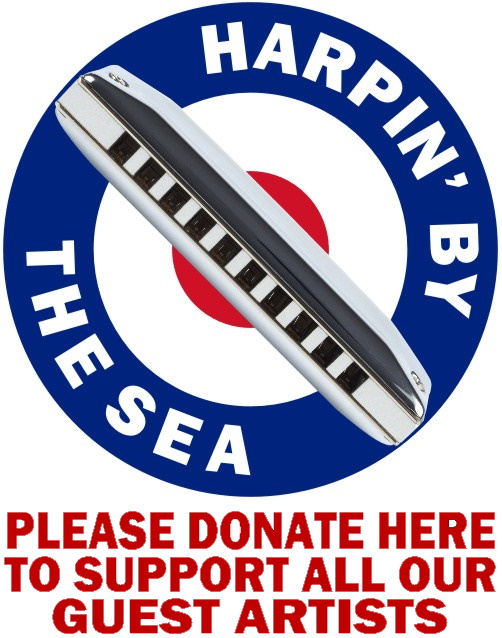 His much sought after custom harps are used by a truly remarkable roster of players and are prized for their superb response and tonal qualities by a client list that includes a large proportion of the world's diatonic harmonica elite. Since the early 1990s, his groundbreaking work in improving the playability of the instrument has directly affected the production of all major harmonica manufacturers.
Fueled by his desire to preserve historical harmonica styles from extinction, Joe Filisko has amassed not only an encyclopedic knowledge of the entire gamut of traditional harmonica techniques, but has mastered them to an extent unrivaled among contemporary players. His passion for both the well-known and the unsung heroes of the 10 hole diatonic has made him a riveting performer in his own right, with a fluid command of many styles and possibly the most powerful hand effects ever heard.
A master of tone and complex, nuanced tongue block rhythms, he has for many years shared his knowledge with students on five continents and so spread understanding of traditional harmonica styles among a new generation of players.
In recent years, Joe's reputation as a performer and recording artist has been catching up with his legendary status as a customizer and teacher. Since he first hooked up with guitarist/vocalist Eric Noden in 2003, the duo has released three highly regarded CDs and has performed at concerts and festivals around the globe. Reflecting their deep affinity with the tradition, their exciting explorations of seminal pre-war styles styles have won them an enthusiastic international audience and cemented their reputation as one of today's premier acoustic country blues acts.
Joe Filisko was awarded "Harmonica Player of the Year 2001" by the SPAH organization in the USA and performed at the induction of Grand Ol' Opry star Deford Bailey into the Country Music Hall of Fame in 2006. Documentaries that feature Mr. Filisko include: "Harmonica Summit", "Imagination is Limitless," "In the Reeds," "Tin Sandwich" and "Pocketful of Soul". A native of Joliet, Illinois, Joe lives in the shadow of Chicago, the Windy City and performs there regularly as well as teaching popular weekly classes at the city's Old Town School of Folk Music.