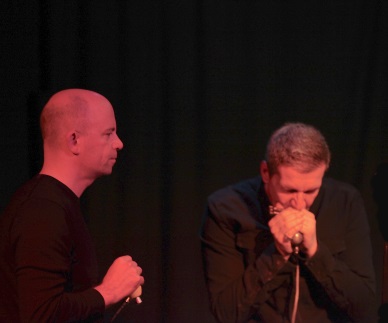 Reaching the next level
If you've been playing for a while, can manage regular draw and blow bends, but have always wondered what to do next, this is the workshop for you.
Workshop 1 11:00-12:30 (Lee Sankey)
Workshop 2 14:00-15:30 (Aidan Sheehan)
Masterclass 16:00-17:15 (Jerome Godboo)
In the expert company of Lee Sankey, our intermediate programme starts with a short bending clinic to ensure that everyone is playing with the same foundation skills. We then move into essential intermediate techniques such as octaving, vibrato, positional playing and the circle of fifths. Lee has some excellent tips on how to practise effectively and unlock your potential. He'll also look into tongue-blocking and tone-building.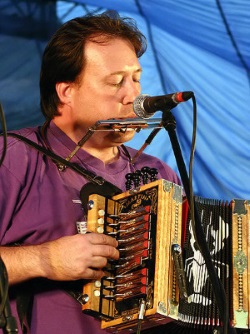 Our second workshop is led by Aidan Sheehan of Whiskey River. Aidan will bring intermediate players face to face with this year's theme: swamp blues, cajun and zydeco harping. Aidan is a seasoned alchemist in all things Louisianne and will help you explore niches you never knew existed.
In the third period, intermediates have a choice of attending our Masterclass in the main auditorium with Jerome Godboo and our advanced players, or remaining upstairs for a bespoke Break Out Session with Matt Bezants and Adam Franklin.
What to bring
You should bring a small set of 10 hole diatonic harps, including the keys of C, A, D and G Major. You will not be able to follow the full programme with only a C Major harmonica.