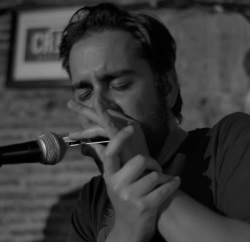 Reaching the next level
If you've been playing for a while, can manage regular draw and blow bends, but have always wondered what to do next, this is the workshop for you.
Workshop 1 10:30-11:45 (Victor Puertas)
Workshop 2 11:45-13:00 (Lee Sankey)
Workshop 3 14:30-15:45 (Adam Burney)
Masterclass 16:00-17:15 (Rory McLeod)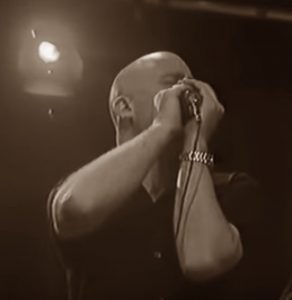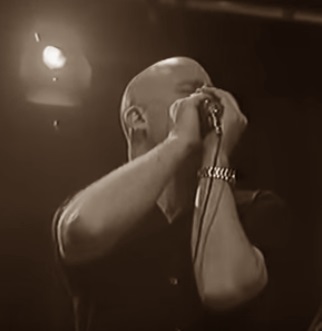 Our intermediate programme starts with a short bending clinic to ensure that everyone is playing with the same foundation skills. We then move into essential intermediate techniques such as interval playing, vibrato, acoustic and electric blues styles, timing and positional playing. Victor Puertas and Lee Sankey will steer you through these topics. Adam Burney will then impart his unique style of playing, his influences and songwriting skills.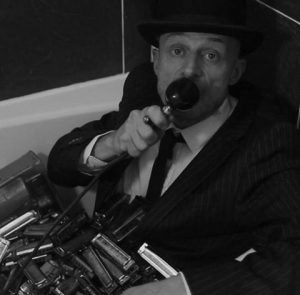 For the final session, intermediate players are invited to join our Masterclass in the main auditorium for An Audience with Rory McLeod. If the technical side of harmonicas is more up your street however, you can join John Cook upstairs for his second session on harmonica modifications: Pimp My Harp.
What to bring
You should bring a small set of 10 hole diatonic harps, including the keys of C, A, D and G Major. You will not be able to follow the full programme with only a C Major harmonica.
Workshop Preparation
To help you prepare for your workshop, here are a few items that will be included..
Workshop 1 – Victor Puertas
Victor will be starting the day's programme with a brief bending clinic to ensure that everyone has their chops in. He'll then be imparting his take on the acoustic blues harmonica tradition with reference to Sonny Boy Williamson II and Sonny Terry. It would be a good idea to familiarise yourself with their styles and repertoire in advance. Victor will also be referencing Jerry Portnoy's Sentimental Journey (A harp) from the Down In The Mood Room album, which will really put your bending skills under the microscope. Here's our C major bending map to help with your preparations.
Workshop 2 – Lee Sankey
Lee will be focusing on timing, and lending some top tips on tone and breath control. These are important skills that separate intermediates from advanced players. But the good news is they can be learnt. In blues and jazz we talk about the 'elasticity of time' (we disobey the formality of bar lines). Top players use timing to create the space needed to express their ideas; they're not afraid of arriving late or dropping out. Lee will also incorporate managing blues turnarounds into his session. Lee will use his own examples, but here's some Gary Primich to whet the appetite.
Workshop 3 – Adam Burney
Adam will be giving you an insight into his work as a recording and performing harmonica player. Where do his songwriting ideas originate? What are his harmonica influences? How does he find and develop his riffs? Adam will be using Hovel Bop to help gain an insight into his harmonica world. The full track is available on YouTube. This one's on a G harp and be warned – the harp riffs in your rear view mirror may be trickier than you think!
Masterclass – Rory McLeod
Intermediates and Advanced players come together in the main auditorium for an exclusive audience with Rory McLeod. Further details can be found on the dedicated Masterclass page. Anyone wishing to catch more time with John Cook can opt to join him upstairs instead, where he will be available to answer specific technical questions and look into the dark art of harmonica modifications.