Could really do with some new ideas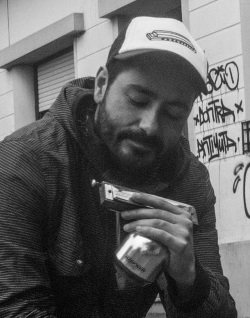 If your core skills are in check, and you're playing regularly but feel you've plateaued, this is an opportunity to revitalise and set new horizons, Latin style. Perhaps your throat vibrato, phrasing, solo building and positional playing need some attention.
Workshop 1 10:30-11:45 (Fede Vaz)
Workshop 2 11:45-13:00 (Marcos Coll)
Workshop 3 14:30-15:45 (Richard Taylor)
Masterclass 16:00-17:15 (Marcos Coll & Fede Vaz)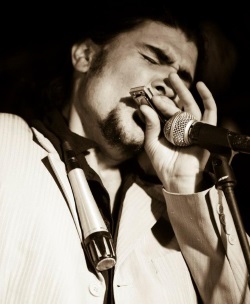 Our advanced programme will ensure that everyone has a chance to encounter a whole new style of playing. We include essential Latin skills using advanced techniques, as appropriate. Fede Vaz and Marcos Coll will steer you through these topics. Richard Taylor will then guide you through two Latin standards, while imparting his experiences of playing harmonica with bands in Cuba.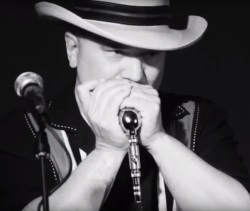 For the final session, intermediate players are invited to join our Masterclass in the main auditorium for An Audience with Marcos & Fede.
What to bring
You should bring your full set of 10 hole diatonic harmonicas in a standard selection of Major keys. Other tunings are also welcome, however these are in addition to the core Major keys. You will not be able to follow the full programme with only a C Major harmonica.
Workshop Preparation
To help you prepare for your workshop, here are a few items that will be included..
Workshop 1 – Fede Vaz
To be advised
Workshop 2 – Marcos Coll
To be advised
Workshop 3 – Richard Taylor
Richard will be teaching you how to tackle La Cucaracha, a Rumba as played by Big Walter Horton (A harp 1st position). A second Mariachi track is also below (A harp 1st position). Essential tab.
And also Cherry Pink & Apple Blossom White, a Cha Cha as played by The Fabulous Thunderbirds (A harp 1st position). A second track by the Mambo King Perez Prado is also below (Eb harp 1st position).
Masterclass – Marcos Coll and Fede Vaz
Intermediates and Advanced players come together in the main auditorium for an exclusive audience with Marcos and Fede. Details can be found on the dedicated Masterclass page.