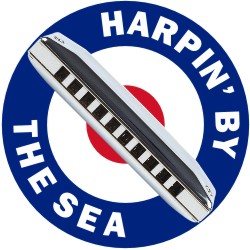 HARPIN' BY THE SEA 2024
Tickets for HBTS 2024 in Brighton are on sale. Once again we'll be rolling back boundaries and doing things a little differently. This year we're helping build your musicality as a harmonica player by acquiring vocal skills, repertoire for jamming and performing, and even exploring the essentials of rack harmonica playing.
Tickets on sale here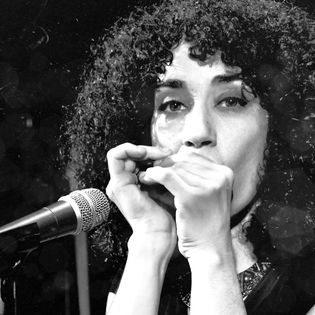 We also look forward to another historic Saturday night blow out with the Mark Feltham and Dennis Greaves Duo (UK), Sweet Marta Suñé (Spain) with The Blues Deluxe Band, and Eddie Martin (UK). Our guest artists will also attend our afternoon Q&A session.
To borrow from a famous advertising slogan, we like to think we're reaching the parts that other harmonica festivals can't reach. Which is quite a claim. But we're confident you'll see what we mean when you check out the agenda for HBTS 2024.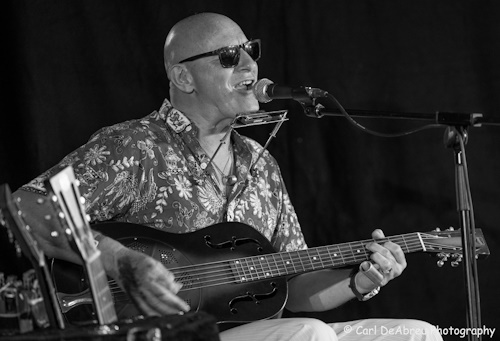 This festival always sells out, so make a note of the dates 2nd-4th February 2024 and don't leave things to the last minute! As usual until 1st January 2024 show tickets are only available to workshop attendees, who can buy a show ticket for themselves and one for a partner to join then in the evening. From 2nd January 2024 any remaining show tickets will go on general release.
Turn up. Dig it. Tell all your friends!
HBTS 2024 Official Poster
HBTS 2024 Schedule Times – Coming soon
HBTS 2024 Official Programme – Coming soon
____________________________________________________________________________
Looking back at HBTS 2023…
Another huge thank you to all our artists, sponsors, attendees and crew for the fantastic return to our live format at HBTS 2023. We enjoyed another sell-out event, we welcomed Mark Hummel back to the UK for the first time in over twenty years, held our first Trade Expo, and raised £735 for our chosen charity, Wishing Well Music, providing bedside music therapy for children in critical care.
In addition, we launched our first ever Harmonicas for Health workshop and symposium, which proved to be a popular and humbling new feature to the event programme. Visit our YouTube Channel to enjoy coverage of our HBTS 2023 artists and activities. 

From HBTS 2023… Early on Friday morning our Festival Producer, Richard Taylor, launched proceedings in the company of BBC Radio Sussex's roving reporter Hanna Neter.
Hanna was challenged by Breakfast Show host Alison Fearns to learn and perform her first ever harmonica tune live on air. Richard and Hanna duly got to work and within half an hour Hanna was playing When The Saints Go Marching In. You can listen to all the shenanigans right here…
Following our ground breaking online festival in 2021, when we celebrated 10 years of harmonica history with a review of our stunning past guest artists, HBTS took a year off in 2022. HBTS was back live in 2023 however, with its twelfth fantastic festival and another stunning programme of workshops, guests artists, trade sponsors, kids workshop and an afternoon blues jam. We were also delighted to announce our inaugural Harmonicas For Health workshops and symposium directed by Christ Startup, and the return of our world famous prize charity raffle!
Please contribute to our event fund here
Please donate whatever you can to our event fund by clicking here or on the target logo at the side. Money raised goes to our artists, our charity appeal and also facilitates future HBTS events.
A breath of fresh air…
And here's a retrospective on some of the shenanigans HBTS has been up to in recent years. Here we are on BBC Radio 4's harmonica documentary Suck It And See.
And a reminder of the special message that Paul Jones of Manfred Mann broadcast on his weekly BBC Radio 2 blues hour for HBTS 2016…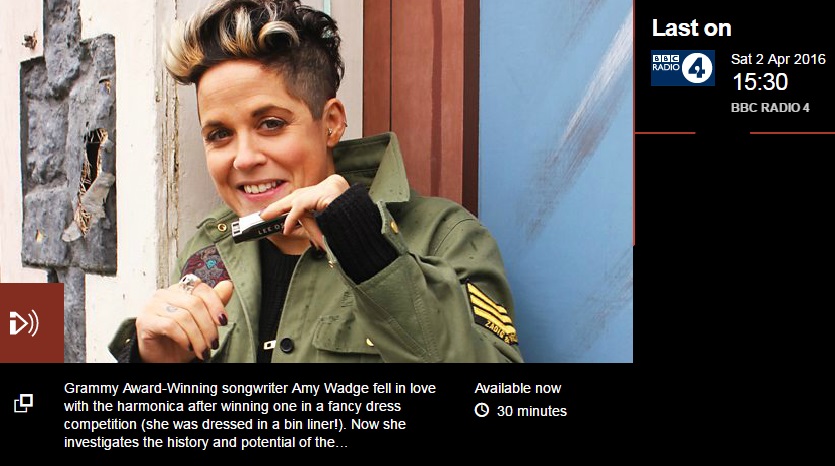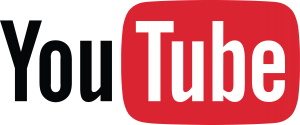 Missed the party or just need another hit?
You can catch up as we roll out footage of Harpin' By The Sea 2021 on YouTube. Please note this process is engineered voluntarily and we thank you for your patience as it takes shape. You can check everything out at Harpin' By The Sea's own Channel and at Russ Turner's Oxharp Channel.