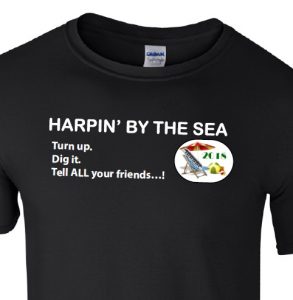 Did that actually just happen?
A massive thank you to our workshop students, instructors, guest artists, show goers, reception team, sponsors, photographers, video archivists and staff of The Brunswick. Another memorable and fully attended event has zoomed past!
We hope to see everyone again in 2019 for more harmonica merriment, but in the meantime we'll leave you with this flashback to Rory McLeod and Richard Taylor on BBC Radio Sussex.
Good harpin' to you!
The HBTS Team