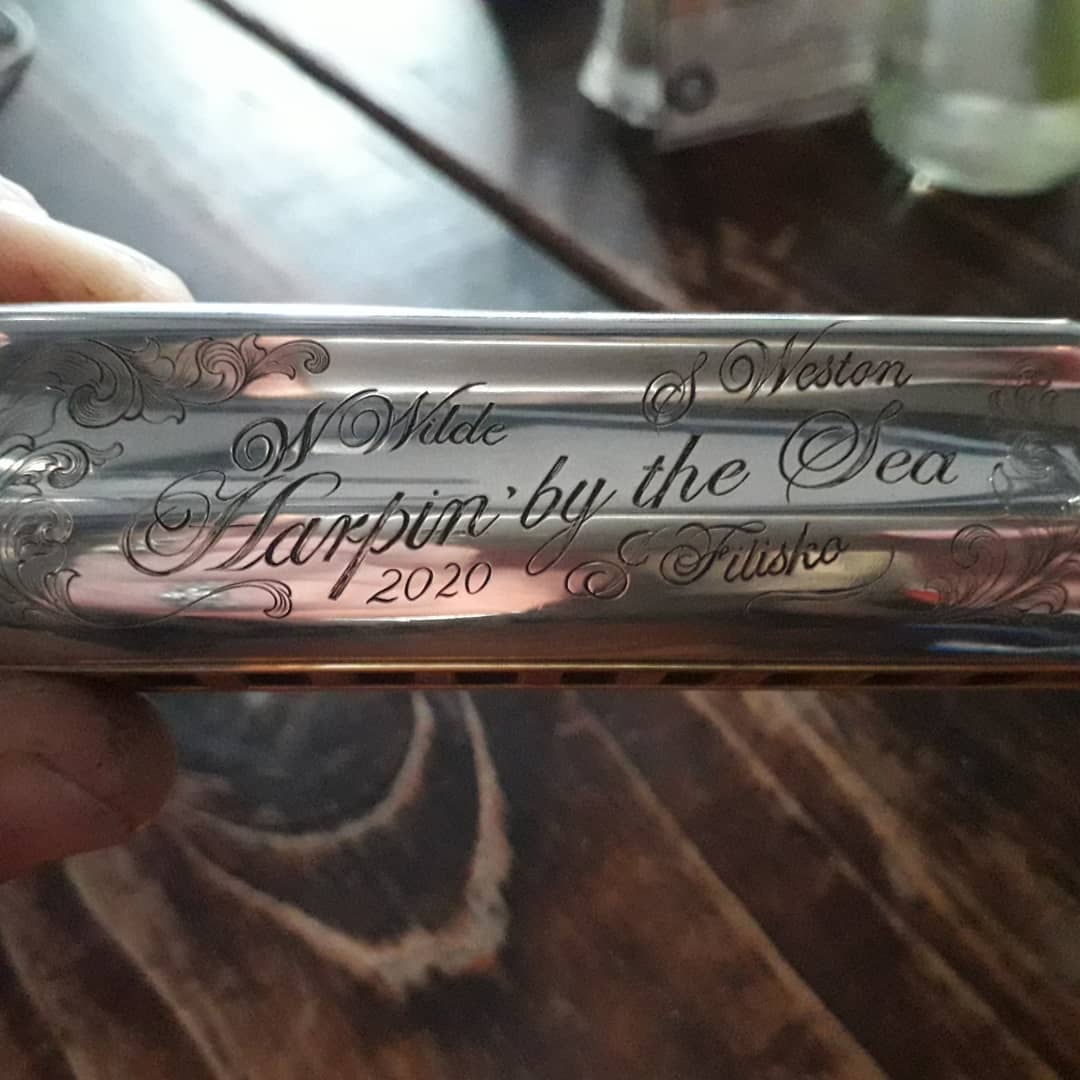 Silver Harmonica Raffle for Wishing Well Music
A huge thank you to everyone who bought raffle tickets and made donations for our anniversary customised silver harmonica.
We knew we'd already raised £150 from tickets sold at our pre-registration and open-mic night on Friday, but had no idea what the final result would be. By the end of lunchtime on Saturday, the raffle amassed an amazing total of £450
Jo White, Managing Director of the Wishing Well music charity, and John Cook, who created and donated the unique silver harmonica, came together on stage after lunch to draw the winning ticket. The harmonica was won by festival participant Andrew Robertson, who was left absolutely speechless. Congratulations Adam, enjoy your special prize.
Our special guests, Joe Filisko, Will Wilde and Steve Weston all signed the original engraving plan for Andrew to keep with the harmonica, plus a display stand that John Cook lovingly fashioned from walnut.
You can find out more about the work of Wishing Well here
You can find out more about John Cook's harmonica services here.