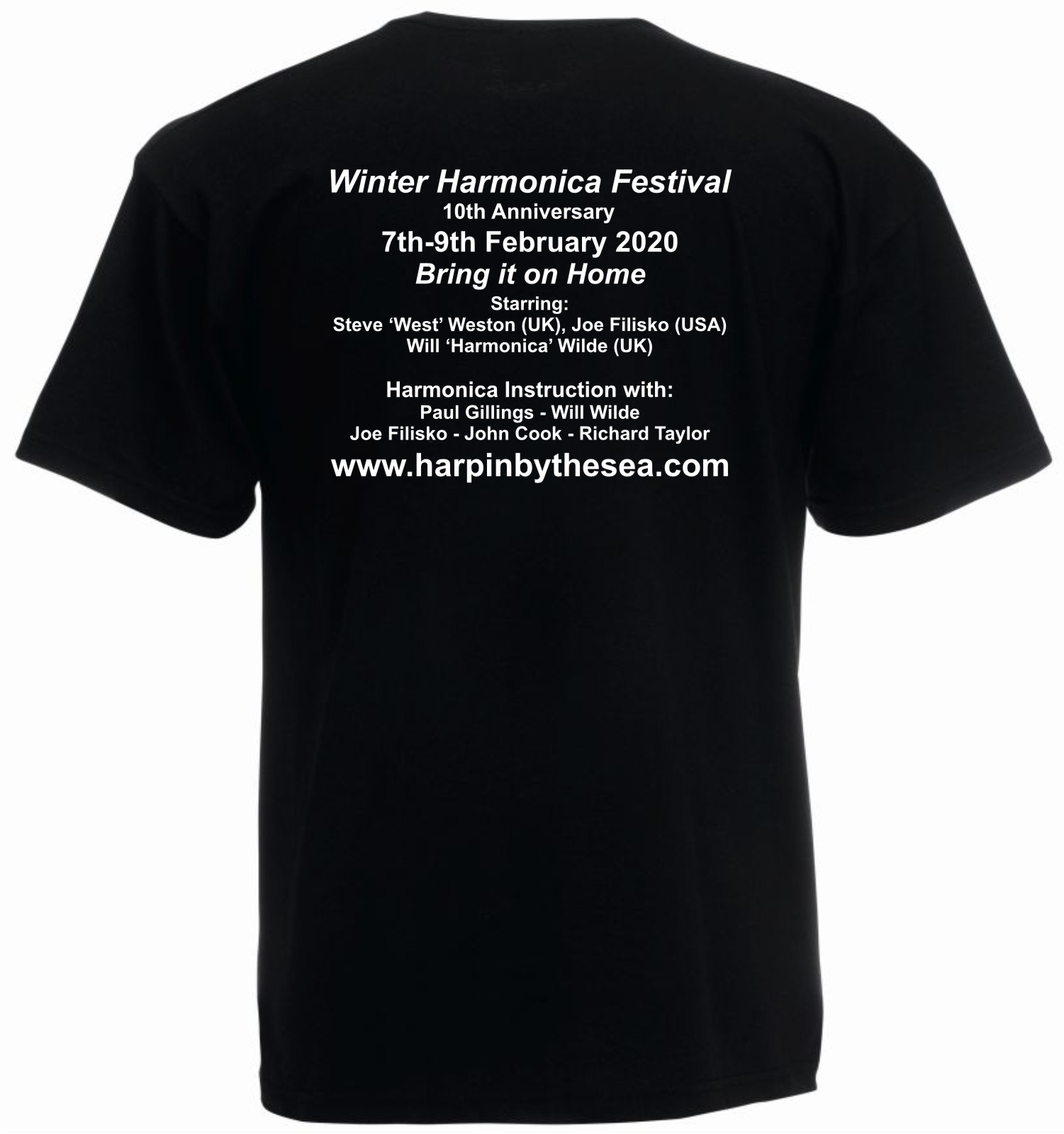 Anniversary Souvenir T-Shirts are here!
Front: Anniversary Logo and official event slogan Turn up. Dig it. Tell ALL your friends…!
Back: Event, artists, tutors, web address
Our souvenir T-Shirts are designed and supplied by harp ace Matthew Edwards and he will have a consignment on site for you to purchase. Matthew will be available at lunchtime to action your orders personally. If stock runs out on the day, Matthew will mail your shirt immediately after the event.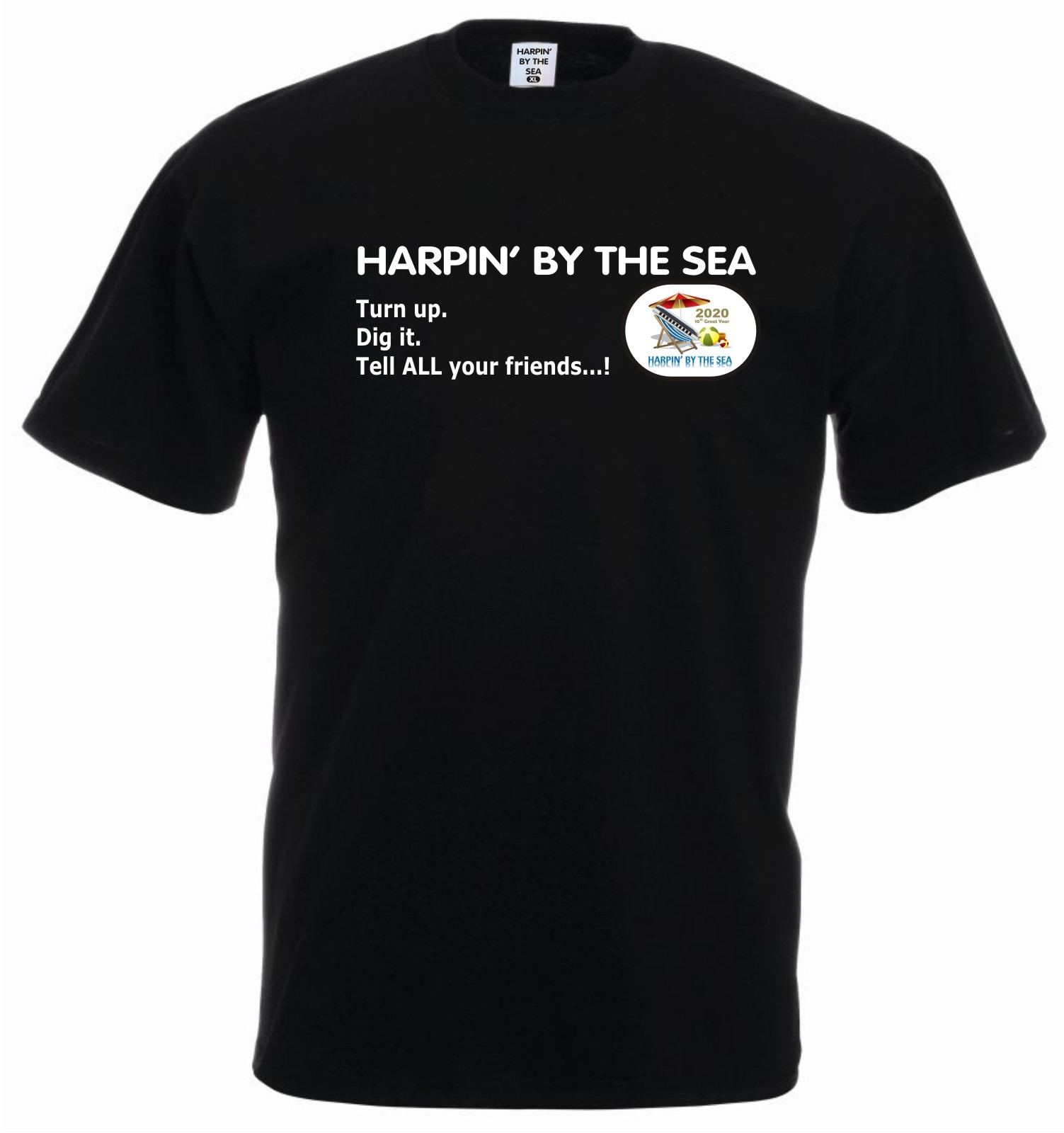 HBTS souvenir T-shirts are £13.99 plus p&p. They are available in black and come in S, M, L, XL, XXL, XXXL. Which all adds up to a rattling good deal and a great way to remember your day.
You can visit Matthew's website for more great designs here: www.be-leisurewear.com