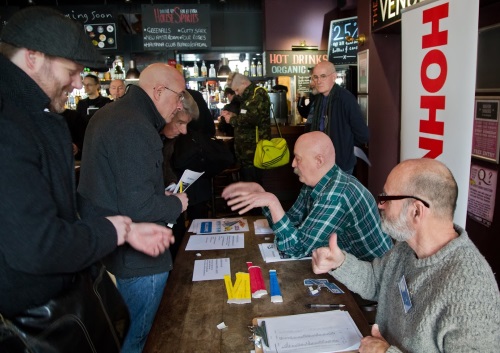 Registration
We open at 9.30am, on Saturday 2nd February 2019. Registration continues until 10.15am, whereupon you will be invited into the main auditorium for our welcome meeting. The workshop programme starts at 10.30am.
What to bring
Please bring a copy of your booking confirmation, or a form of picture ID.
What to collect
When you register, you will be issued with a coloured wrist band denoting the workshop you have chosen to join. Please do not remove or lose your wrist band during the day. You will also be issued with a free raffle ticket. Keep this safe; no ticket, no prize! Our draw takes place in the main auditorium at 2.15pm, towards the end of our lunch break. You're welcome pack will contain a questionnaire. Please help us by filling in your feedback and contact details and handing this to Stuart or Richard at the end of the day. Email addresses should be written clearly in upper case.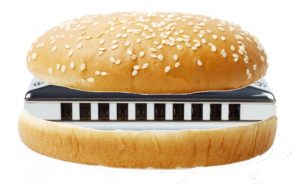 Orders please
We recommend you consider mid-day meal options when you arrive. At previous HBTS festivals, the majority of participants have chosen to lunch on site. This is always very good value and it's a great chance to chat with fellow HBTS attendees. The Brunswick can be very busy with passing trade, so if this is your preference, be sure to order and pay for your meal as soon as you've registered. You can then buy a hot or cold drink and enjoy the venue's free Wifi for a few moments.
Wait in the main bar area
Please wait in the main bar area. We will still be setting up in the auditorium and you will be invited in for our welcome meeting as soon as everything is ready. Once inside, and before making yourself too comfortable, please note that only our Beginners will remain in the auditorium after the meeting. Intermediates will move upstairs, and Advanced players will move downstairs to the cellar bar.
What if I'm delayed? 
Give Stuart a quick call on 07773 270336 and we'll hold your place till you arrive.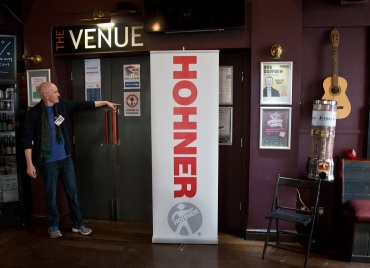 What if I can't make it?
Please call Stuart on the number above. There are no guarantees, but if we can find someone to take your place, we will let you know. You should then arrange reimbursement directly with the replacement guest.
Refund policy
We regret that once purchased, tickets are non-refundable.