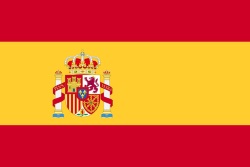 Calling all our harmonica friends
This is your official invitation to join us for something very special on Saturday 2nd February 2019. You already know that Fede Vaz will be joining us for HBTS9 all the way from Montevideo, Uruguay…right?!!
Well permit us to now introduce the second of our Latin Harping Hermanos, Señor Marcos Coll from Madrid, Spain. Marcos is a Hohner endorsee and, with Fede Vaz and The Blackjacks, he's ready to whip us into a frenzy, as we celebrate our Fiesta Latina at Harpin' By The Sea 2019. Venga…!