And the lucky winner is…
Harpin' By The Sea would like to thank all our event sponsors for their incredible generosity in providing the prizes for our online raffle. All funds raised will go straight to the Wishing Well Music charity, which provides bedside music therapy for children in critical care.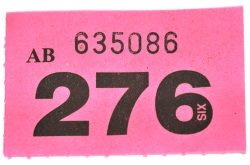 Draw: Sun 7th Feb 2021 at 18:00 UK time (GMT)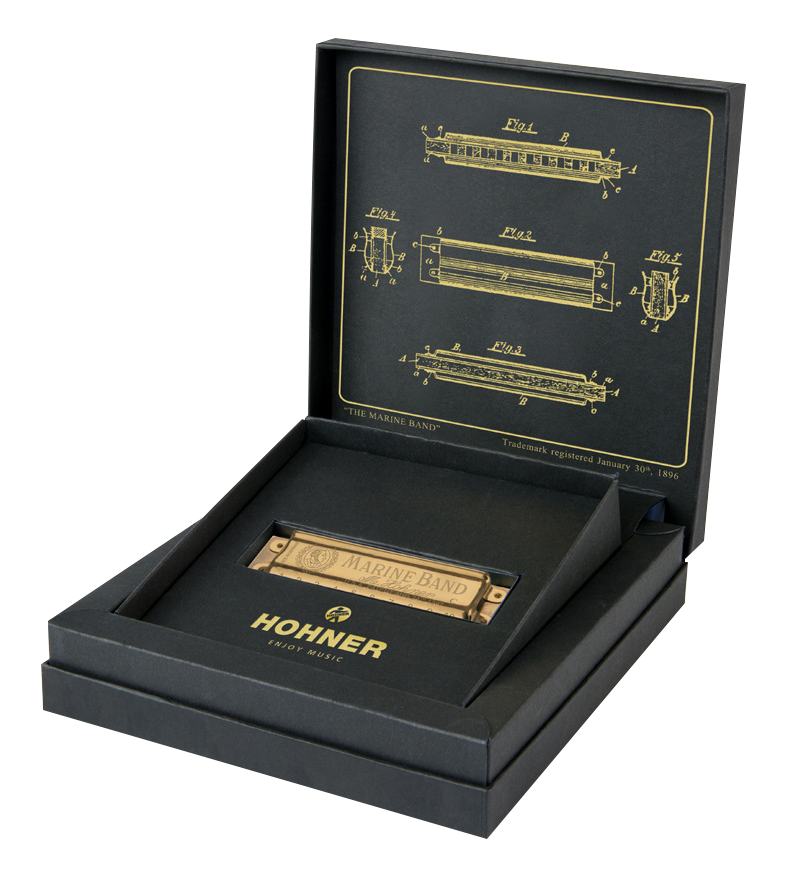 Gold plated Hohner Marine Band (Key of C)
This is a rare collector's piece. Only 125 serial numbered, gold plated harmonicas have been made to celebrate the 125th birthday of the Marine Band harmonica. We wish to thank everyone at Hohner, Trossingen, for supporting our first online festival. Hohner are also supplying six regular Marine Band harmonica as separate prizes.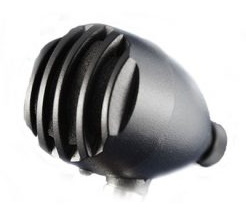 BulletiniVC Microphone
Courtesy of Greg Heumann at BlowsMeAway Productions, the Bulletini houses a unique The Heumann Elementtm high impedance dynamic element developed specifically for harp players. It has big, fat tone with plenty of bass. Ronnie Shellist says it reminds him of a vintage Ceramic element but with more output. (RRP guide $229.00)
Lone Wolf Blues Company – Boogieman Effects Pedal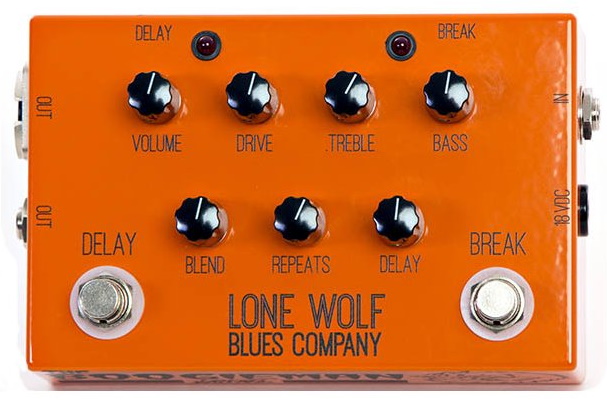 Our wonderful friends at Lone Wolf have provided this great solution for performing harp players who like to travel light but still play with crunchy distortion. Regardless whether you use a backline amp or going straight into a PA, players can be confident they will be able to dial in some downright scary tone. (RRP guide $389.00)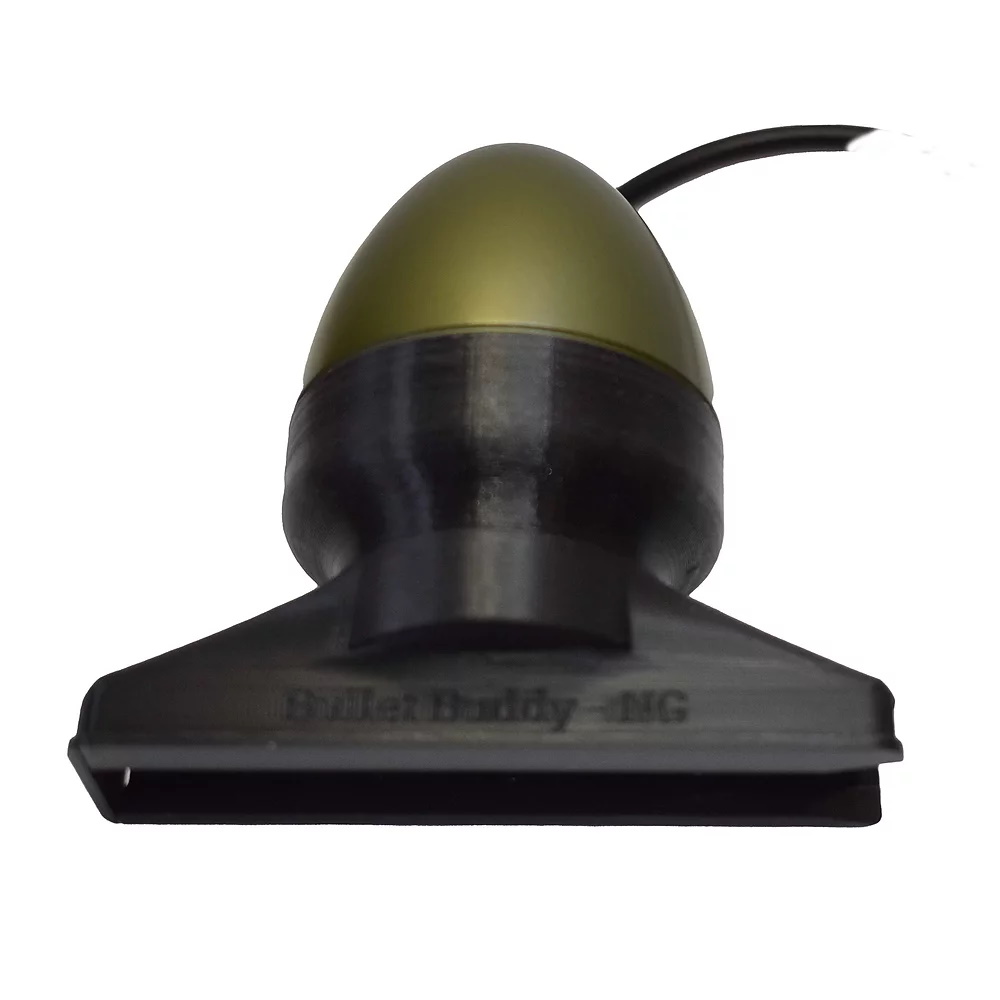 Battle Plan Harmonicas – Bullet Buddy 
The Bullet Buddy has been designed with hands free use in mind. It is comfortable to use in a Konig & Meyer 14615 neck rack, bringing the mic's element as close as possible to the harmonica for maximum 'compression' of sound. It can also be hand-held with or without the appropriate Ammo Clip mic adapter. (RRP guide £50.00)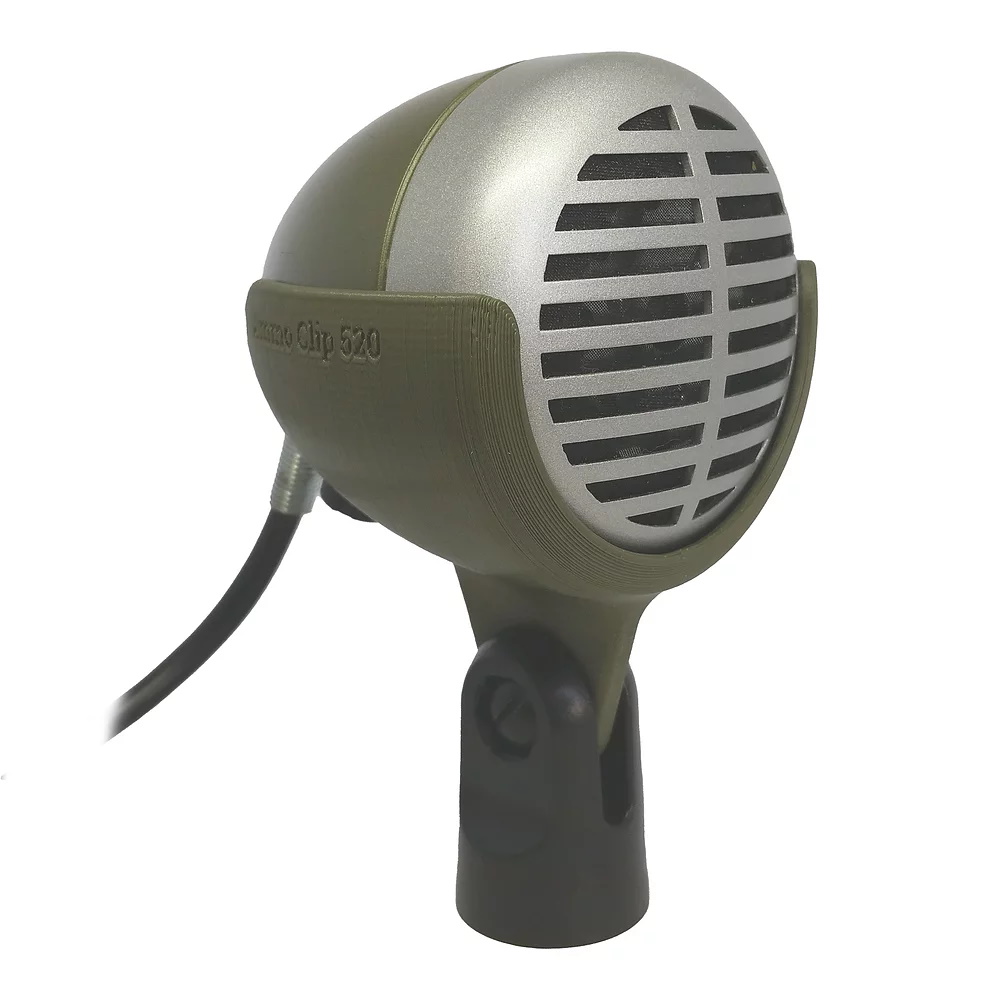 Battle Plan Harmonicas – Ammo Clip
Battle Plan Harmonicas design and make all their products following specific requests from discerning harmonica players. Made to order using modern 3D printing techniques, Battle Plan caters for specialist, low volume items of quality. Their ammo clips are designed to house most popular types of bullet mic. Our raffle winner can choose their preferred clip. The microphone is not included! (RRP guide £22.50)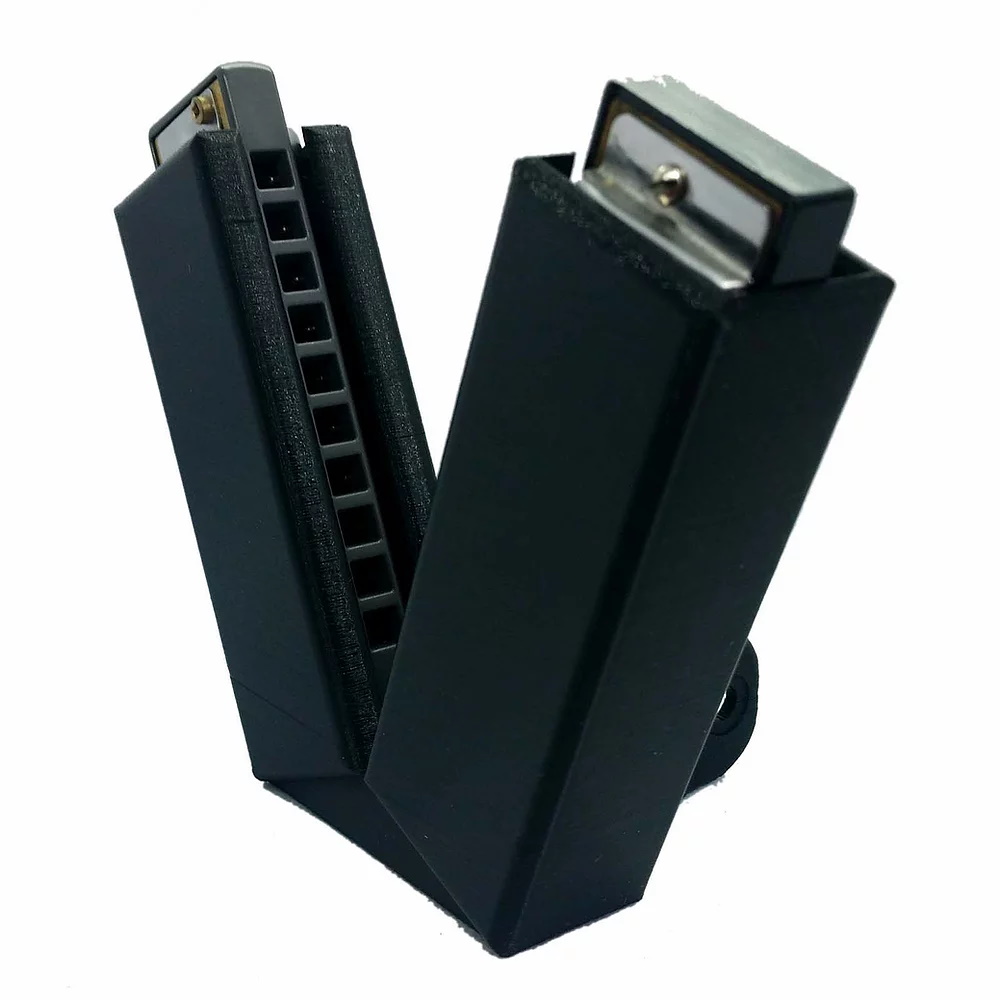 Battle Plan Harmonicas – V2 Harp Launcher 
The V2 Harp Launcher is a stylish and convenient stand mounted harmonica holder. The front of each 'cup' is cut out to allow the comb to breath when not in use. Harps protrude by about 15mm from the top of the holder making them easy to take out quickly. Up to six  V2 Harp Launchers can be attached to a regular upright mic stand. (RRP guide £25.00)