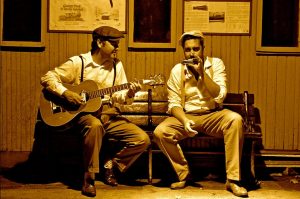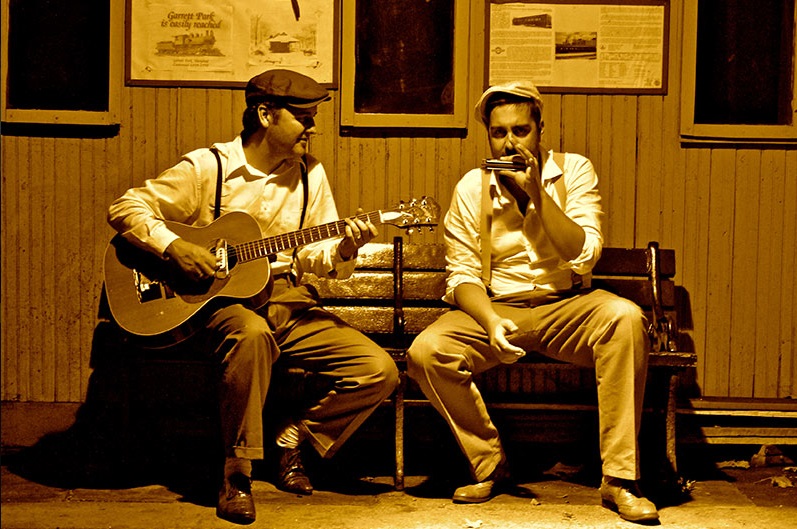 Victor Puertas (The Suitcase Bros)
Since the early days of Harpin' By The Sea, we've been fortunate enough to include the
video and archiving talents of Russ Turner in our production team.
Through Russ's dedication and expertise, we've captured footage of pretty much all our previous events on the small screen. The full back-catalogue can be viewed on Russ's Oxharp YouTube channel; you can also watch excerpts in our Archive pages.
Notwithstanding Russ's harmonica playing prowess and penchant for collecting prestige blues harp kit, he also has a keen eye for musical talent. Which is why, for several years now, he's been nagging Stuart and Richard to include Victor Puertas of The Suitcase Brothers in the HBTS line up.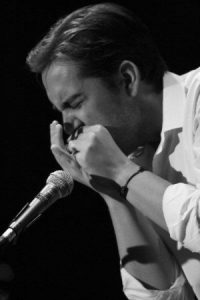 HBTS's co-producer, Stuart McKay, subsequently met Victor in Trossingen at Hohner Harmonicas' annual gathering and the deal was done, and HBTS8 marks Victor's debut on stage in the UK.
Those of you who are familiar with The Suitcase Brothers will know that Santos Puertas is the guitarist and singer in the duo. Unfortunately Santos has relocated to Dallas, Texas, which makes it difficult to bring you both halves of the whole. In Santos' absence, Brighton's Harry Hornsey has very kindly agreed to anchor the guitar for us. Whether you're a blues-head or not, we know you'll appreciate the finesse and sheer depth of quality that Victor brings to this year's event.