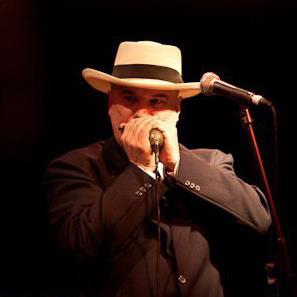 Richard first took up the harmonica at fifteen, having heard Charlie McCoy's Stone Fox Chase on BBC TV's Old Grey Whistle Test music programme. When a close friend gave him an unwanted copy of Dr Feelgood's Stupidity album, he never looked back. He realised that the blues harp and r'n'b music carried a unique magic. Since that day, the harmonica has never left his side.
Over the years, in various bands and as a solo travelling musician, Richard has shared stages with Sherman Robertson, Nine Below Zero, Otis Grand, Geno Washington, The Piranhas,The Blues Band, Bad Manners, Joe Filisko, Steve Baker, Michael Roach, Siron Cranshaw, Billy Branch, Aki Kumar, Dave Ferguson, Humphrey Lyttelton, Kajagoogoo and The Q Tips.
As front man with The Blackjacks, many Friday nights were spent on stage at Soho's Ain't Nothin' But and West London's famous Railway Tavern. The band also played the main stage at the national blues festival in Colne. The Blackjacks still perform locally around Brighton & Hove. Richard can also be seen as harp sideman with The Elevators, and Lenna & The Snakemen.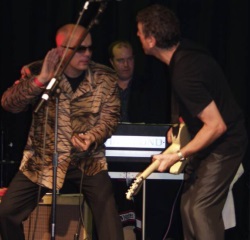 On the business front, Richard's is managing director of Harp Academy, teaching harmonica in Sussex primary schools with Will 'Harmonica' Wilde and Ben Jones, he's also editor of the Harp Surgery harmonica tutorial site, local representative for the National Harmonica League, and of course co-producer of Harpin' By The Sea with Stuart McKay. Richard coaches adult students 1:1 and also records as a session musician.