Fede Vaz (Uruguay)
At a recent National Harmonica Festival in Bristol, we had the rare pleasure of witnessing Cristian Inostroza from Santiago, Chile, playing amazing jazz using just a C major diatonic harmonica. Yes you read that correctly, just a C major diatonic harmonica. It was insane!
Harmonica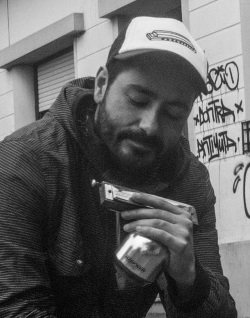 fans will have noticed an explosion of top class harmonica players from South America on social media and the internet lately.
Coincidentally, HBTS has been planning to explore Latin diatonic harp for a while and 2019 seemed to be the appropriate moment. But with respect to our catchphrase a breath of fresh air, where could we find a relatively unknown exponent?
A random Facebook posting brought up a 58 second video clip of someone we'd never heard of doing something quite extraordinary. Not more Russian dash cam chaos, or a skateboarding bulldog, but a guy in Montevideo called Fede Vaz playing the most ridiculously complex Latin Jazz on a diatonic harmonica.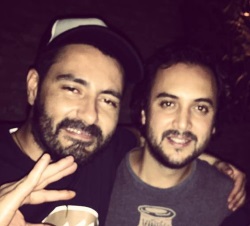 In a world full of fake news, we weren't sure whether he could play more than 58 seconds, but we followed our instincts and made contact. Fede knew Cristian Inostroza and Marcos Coll and would be delighted to join us for HBTS9. Venga!
A few YouTube searches provided further evidence of Señor Vaz's playing credentials; a master of numerous musical styles, including his native candombe, blues, jazz and even Celtic. But best of all, he was happy to bring his knowledge of Latin harmonica all the way from the New World and share it with us.
Federico Vaz Torres lives in the Uruguay's capital city, Montevideo, where he records and teaches. He has headlined at numerous harmonica festivals in South America.
We are delighted to bring you Fede's UK debut, exclusively for Harpin' By The Sea, and we hope you will join us in marvelling at the musical insanity he brings to our humble instrument.
Fede will be leading a workshop for our intermediate and advanced players, and joining Marcos Coll in our afternoon masterclass.