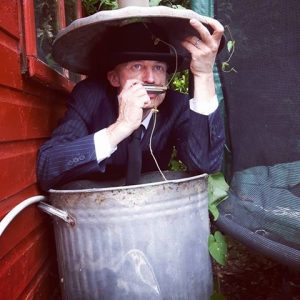 The Brothers of Mothershovel
The Brothers of Mothershovel's music arcs like the third rail at Clapham Junction. It's radical, street smart and satirical. Its patinated core is ingrained with Roots and Americana, yet its message is in-your-face, neo-punk.
It's seductively subversive and excitingly surreal. And Adam's audacious harmonica playing is a compelling bonus for all gob-iron fans. He does stuff. And it's different. He combines rhythm and texture that makes you shut up and listen, with barbed-wire riffs sharp enough to snag your cardigan sleeve.
Despite the bowler hats and pinstripes, if you passed these chaps in the street, they'd be carrying a copy of Brecht in their briefcase rather than the latest ministerial leak. Scything the establishment and a healthy dose of satire are all part of their DNA.
Pilots and lawyers, Bullingdon brawlers, pighead lovers – Oxbridge chumps!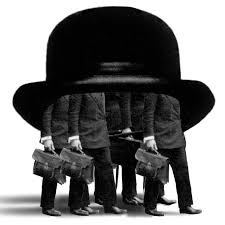 They'd also be headed for the nearest saloon bar for a pale ale, packet of cheese and onion and acoustic jam. TBoM teeter on the edge of insanity and harbour undertones of the troubled head-space that civil servants once hid behind their morning newspapers.
Slam-door trains are now a thing of the past, but no doubt the same angst prevails amongst push-button Southern Rail season-ticket holders bowed over their social media screens.
Either way, TBoM are the cuff-linked anarchists, the Servile Row and Aquascrotum tailored punks that lurk in every carriage. A fifth column of formal non-conformists. We love them and we're sure you will too. Hang on to your hats and enjoy the ride.