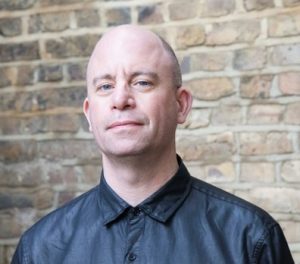 Lee Sankey was first gripped by the harmonica when he was eighteen, having seen James Hunter at Gossip's Nightclub in London's Soho. The guitar followed a year later, when he saw BB King at the Hammersmith Apollo. Both were life changing experiences.
Lee's early ambitions always involved a career in design rather than music, but when he graduated in 1993, he decided to pursue the notion of making music for a living, after a tour with Alannah Myles (who had recently won a Grammy).
Lee went on to release two albums and one EP, before stopping professional tour work in 2004, and focusing instead on his business career. You can find his recordings on Amazon and iTunes. As a band leader, Lee had the privilege of including some amazing players in his band, including Matt Schofield and Ian Siegal, who have gone subsequently become international stars.
Today Lee's main musical outlets are his YouTube and Vimeo channels, where he provides harmonica tutorials and courses. These have met much popular acclaim, and consequently Lee enjoyed a very warm welcome at the 2016 SPAH convention in San Tonia, Texas. His channels have generated over 1.2 million views on YouTube and his subscriber base is approaching 8000. He hopes to make further albums in the future, when he can find the time….!