If our Masterclass is not for you, you are warmly invited to join John Cook upstairs at 4.00pm for our second Harp Tech workshop.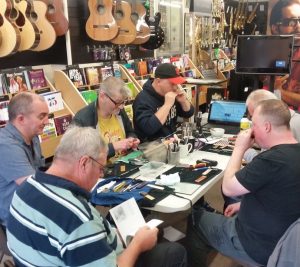 This will cover ways in which players can modify their own harmonicas with the minimum of fuss, and bust one or two urban myths regarding supercharged harp specs.
You can be assured that John will also avail you of his expert knowledge and top tips for pimping your instruments.