From zero to first bends
For years you've had a harmonica in the cupboard and you've promised yourself that, one day, you'll start playing it. Congratulations, that day has arrived!
Workshop 1 11:00-12:30   What's inside your harmonica and how to use it
Workshop 2 14:00-15:30   From busking to single note playing
Workshop 3 16:00-17:15   From single note playing to first bends
You will receive a set of beginners harp tabs on the day, but if you'd like to preview or print your own at any time, here's the download: Beginners Tabs
Under the expert guidance of Beginners' harmonica specialist, Richard Taylor, you can enjoy a fun and rewarding day of music making in the company of fellow newcomers. You will learn a series of practical foundation skills from breathing, embouchure, hand effects and chord playing, to single note playing, tone building and reed bending.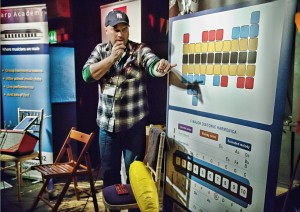 By exploring a variety of tunes and musical exercises, you will develop a clear mind map of the harmonica's lay out, learn to adopt new positions for different musical styles and take your first steps in playing chromatically by reed bending. We'll also investigate signature harmonica sounds such as trains, trills and wah-wahs along the way.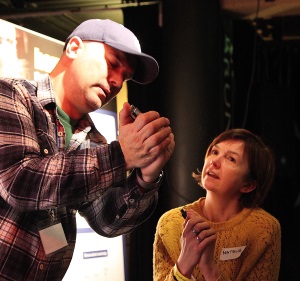 Within ten minutes, you will be playing well-known tunes by The Mavericks, The Beatles, The Manfreds and Billy Joel. Yes you read that correctly. By the end of the day you will have covered a repertoire of blues, sea-shanties, folk, pop, reggae and classical melodies. If you'd like to continue developing your ability on the harmonica, Richard can suggest online courses, recommend other harmonica workshops or provide a programme of one to one lessons at his Harp Surgery.
What to bring
You will need a 10 hole diatonic harmonica in the key of C Major. The letter C will be stamped on the cover plate or on the side of your harmonica.