Unbreak My Harp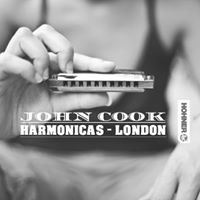 Here's some really exciting news for every true harmonica geek. The UK's leading harmonica technician, John Cook, will be joining us live from his work studio Sat-Sun 6-7.Feb 12-5pm UK.
If you're joining our festival on Zoom, you can visit John in our Technical Break Out Room, where he will be available to answer questions on harp repairs and modifications, and also take mail orders from his extensive range of harp repair tools and parts.
Please note this service will not be available to viewers on our YouTube live stream. In the meantime you can find our more about John's excellent harp services at www.johncookharmonica.com
Tune in. Fix it. Tell all your friends.